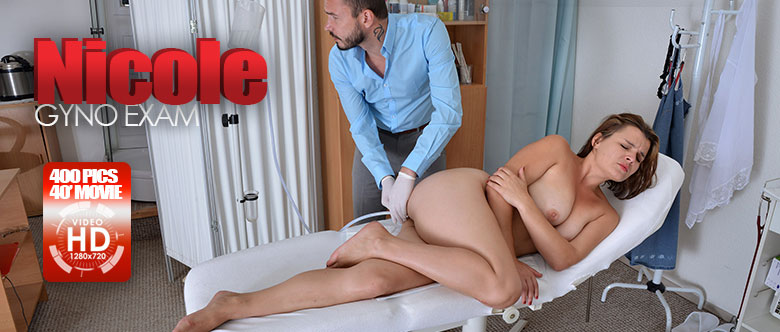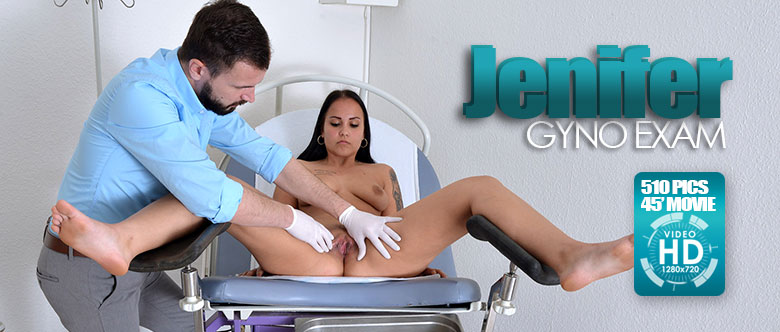 PORN QUEEN GYNO EXAMS!

STHETOSCOPES

FEMALE DOCS

SPECULUMS

THERMOMETERS

ENEMAS!

VAGINAL FLUSHES!

TWO WAY INSERTIONS

SUPPOSITORIES
UPDATED REGULARLY - LAST UPDATE ON 16. 07 2019 - BABY NICOLE - MOVIES
Who doesn't enjoy a stainless steel speculum shoved up her vagina? Some of the real, hottest amateurs expose their wet pink pussies. Wide spread holes and speculums, ANAL exams, catethers and enema shots. Real injections, abdominal palpation, suppository, thermometers, heartbeat with electronic stethoscope and ECG! A pussy, stethoscope and ass lovers delight! All Girls are Exclusively and Originaly shooted for this Site!
Last Gyno-Exams Preview:
| | |
| --- | --- |
| BABY NICOLE | 26 YEARS. Checkup with blood pressure, breasts exam, vaginal depth, enema, bimanual, anal exam, two speculums, vibrator orgasm stethoscope, suppository and much more! |
| | Sorry, your browser doesn't support embedded videos, but don't worry, you can download it and watch it with your favorite video player! |
| | 400 pictures ♦ 38:20 mins HD movie ♦ 1280x720 HD, 640x360 (MP4, wmv) |
| | |
| --- | --- |
| TIFFANY LOVE | 20 YEARS. Inspection with throat exam, exercise, measurements, anal dilation & exam, both holes ultrasound, two speculums, vibrator orgasm stethoscope, anal ointment and much more! |
| | Sorry, your browser doesn't support embedded videos, but don't worry, you can download it and watch it with your favorite video player! |
| | 457 pictures ♦ 36:20 mins HD movie ♦ 1280x720 HD, 640x360 (MP4, wmv) |
| | |
| --- | --- |
| JENIFER MENDEZ | 18 YEARS. Inspection with abdominal exam, feet, bimanual, anal dilation & exam, both holes ultrasound, enema, two speculums, vibrator orgasm stethoscope, suppository and much more! |
| | |
| | 510 pictures ♦ 46:40 mins HD movie ♦ 1280x720 HD, 640x360 (MP4, wmv) |
| | |
| --- | --- |
| SOPHIA TRAXLER | 18 YEARS. Examination with pulse rate, physical exam, thermometers, douche, bimanual, anal inspection, vaginal stretching, ultrasound, depth, two speculums, anal ointment and much more! |
| | |
| | 427 pictures ♦ 35:30 mins HD movie ♦ 1280x720 HD, 640x360 (MP4, wmv) |
| | |
| --- | --- |
| MILA FOX | 23 YEARS. Checkup with measurements, thermometers, blood pressure, bimanual, anal dilation, vaginal insertions, ultrasound, depth, enema, two speculums, suppository and much more! |
| | |
| | 460 pictures ♦ 38:30 mins HD movie ♦ 1280x720 HD, 640x360 (MP4, wmv) |
| | |
| --- | --- |
| MANDY VALLEY | 28 YEARS. Inspection with stethoscope, measurements, douche, blood pressure, bimanual, anal ultrasound, two speculums, orgasm stethoscope, anal ointment and much more! |
| | |
| | 370 pictures ♦ 36:30 mins HD movie ♦ 1280x720 HD, 640x360 (MP4, wmv) |
| | |
| --- | --- |
| SYDNEY SHAW | 18 YEARS. Examination with breasts and abdominal exam, feet, physicals, anal & vaginal exam, ultrasound, enema, two speculums, vibrator orgasm heartbeat, suppository and much more! |
| | |
| | 486 pictures ♦ 43:30 mins HD movie ♦ 1280x720 HD, 640x360 (MP4, wmv) |
| | |
| --- | --- |
| SUZIE ANGELINA | 22 YEARS. Checkup with measurements, thermometers, blood pressure, bimanual, anal dilation, vaginal insertions, ultrasound, depth, two speculums, suppository and much more! |
| | |
| | 480 pictures ♦ 41:50 mins HD movie ♦ 1280x720 HD, 640x360 (MP4, wmv) |
| | |
| --- | --- |
| JO FREYA DEE | 24 YEARS. Inspection with abdomen, heartbeat, physicals, anal dilation, vaginal insertions, ultrasound, depth, perineum, vaginal douche, two speculums, anal ointment and much more! |
| | |
| | 470 pictures ♦ 44:45 mins HD movie ♦ 1280x720 HD, 640x360 (MP4, wmv) |
| | |
| --- | --- |
| STACY SOMMER | 19 YEARS. Examination with breasts exam, thermometers, blood pressure, bimanual, ultrasounds, depth, perineum, two speculums,suppository and much more! |
| | |
| | 470 pictures ♦ 42:45 mins HD movie ♦ 1280x720 HD, 640x360 (MP4, wmv) |
| | |
| --- | --- |
| VALENTINA SIERRA | 42 YEARS. MILF gyno exam with heartbeat exam, abdominal palpation measurements, douche, anal & vaginal exam, two speculums, vibrator orgasm heartbeat, anal ointment and much more! |
| | |
| | 510 pictures ♦ 41:30 mins HD movie ♦ 1280x720 HD, 640x360 (MP4, wmv) |
| | |
| --- | --- |
| BEA CEE | 24 YEARS. Checkup with mouth exam, breasts exam, pressure, physicals, anal & vaginal exam, anal ultrasound, enema, two speculums, vibrator orgasm heartbeat, suppository and much more! |
| | |
| | 480 pictures ♦ 41:30 mins HD movie ♦ 1280x720 HD, 640x360 (MP4, wmv) |

All material on this site is intended for individual use only and strictly copyrighted. Any kind of reproduction without an express written permission
is strictly prohibited. Violators will be pursued and prosecuted to the fullest extent of the law.
All persons depicted herein were at least 18 years of age at the time of the photography.
All content and images are in full compliance with the requirements of 18 U.S.C. 2257 and associated regulations.
©2000-2019 www.gyno-x.com